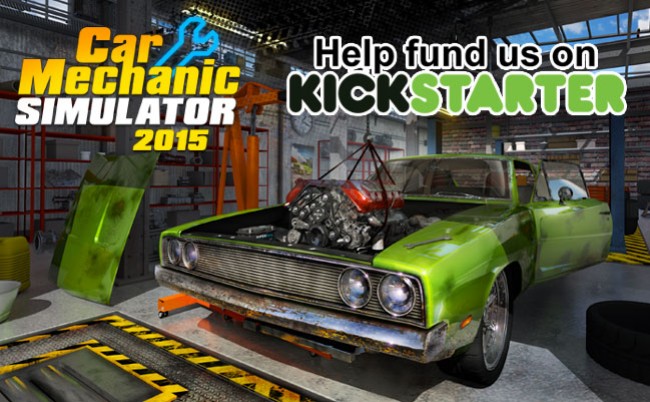 Problem with game? Before writing message on board with question, please read FAQ and send us output_log.txt link (you can upload it to , with problem description.
(0) Windows 10 issues
Make sure to install right drivers for your graphic card.
If this will not help - run game with WIndows 7 (or other) compatiblity mode :
You can also check to run game as a administrator
(1) Where I can find save game?
Game saves files are located in AppData/LocalLow directory of windows.
AppData folder can be hidden so you need to turn on showing hidden folders and files in Windows Explorer options first.
Windows 8 default directory : <C>:\users\<USERNAME>\AppData\LocalLow\Red Dot Games\Car Mechanic Simulator 2015\
Here you can find up to 4 "profile" folders.
P.S You can also WINDOWS KEY + R (run) and type :
%userprofile%\appdata\locallow\Red Dot Games\Car Mechanic Simulator 2015\
---------- Mac OS
The Mac save is in <home>/Library/Application Support/unity.Red Dot Games.Car Mechanic Simulator 2015/
That Library directory is cleverly concealed, you need to right click in your home directory, choose Show View Options, and check the little show Library button at the bottom.
(2) Virus detected / Missing Executable / Failed to start game
Official Steam explanation :
Some antivirus software report game exe as a virus/trojan. Mainly because of Steam DRM/Wrapper. Its 100% false positive. It mean its false alarm and you dont need to worry about it.
To prevent this in future (when updating game) - you need to add exe as a trusted application so your antivirus will not block/delete game's exe. Here is example Avira instruction :
(3) Where I can find game log called output_log.txt /windows/ player.log /mac/?
On Windows log file is located in /CMS15_DATA/
On Mac : (home folder)/Library/Logs/Unity/Player.log
That Library directory is cleverly concealed, you need to right click in your home directory, choose Show View Options, and check the little show Library button at the bottom.
(4) No game executable when running from Steam
Make sure your antivirus software did not deleted game exe (Steam DRM which game is using is often taken as a harmful software).
There are 2 ways of dealing with this problem :
1- change antivirus for different/turn off antivirus
2- add game exe to trusted files so your antivirus app will not delete it next time you try to install it
(5) Load Game ERROR (Garage/Global) message while loading game
If game was updated recently, it is possible that update go wrong. I would recommend you to check game integrity (check "Game not working after update?" point below) - so Steam will check if all files are good and up to date.
If this will not help :
From the menu, select "Manage" under "Profiles", then select "Recover from Backup" next to the profile you're trying to load.
(6) Game not working after update?
Sometimes updating game can go wrong (in client side). Verify Integrity of Game / Game Cache first :
- From the Library section, right-click on the game and select Properties from the menu.
- Select the Local files tab and click the Verify integrity of game cache... button.
- Steam will verify the game's files - this process may take several minutes.
(7) Game is laggy / game cursor laggy
Make sure your computer meet minimal requirements for game. If somehow you bought game without checking that (and I'm sure alot of you will make like this) - set video details on lowest possible. Turn off all special effects, and set lower texture resolution. You can also lower game resolution. Make sure steam broadcast is turned off. If this will not help, only changing your PC will make it work better.
(8) Where are photos made in Photo Mode
All screenshots are made by Steam API so they are in Steam Screenshots Library
On Steam : View -> Screenshots -> Choose Car Mechanic Simulator 2015 -> Show on Disk
Also make sure that you have Steam in-Game Overlay enabled.
(9) How to reset game settings
You have to run game with special command
resetSettings
cms2015.exe resetSettings
(10) How to run game on different monitor / adapter
You need to use custom command line and run exe file with -adapter where N is numer of graphic card or monitor.
Example :
cms2015.exe -adapter 1
(11) My rig is way over minimal/recomended requirements and game is still working slow
Maybe you have 2 graphics cars inside your PC? You can look inside output_log.txt and check on which GFX game is running.
Sometimes game will run on integrated one insted of more powerful second graphics card. Make sure you have choosen proper card in your nvidia control panel settings. Also keep in mind that laptop which works on battery is in energy saving mode (default settings) and it will use slower graphic card so play plugged in for best performance.
(12) Problem releated to display
Make you you updated your graphic card drivers before starting game.
(13) Function keys on MAC dont work
Function keys (f1,f2,f3) are used for examine tools and photo mode. If those dont work - please use FUNCTION KEY (FN) + F1 or any other key.
You can also go into System Preferences / Keyboard and enable "Use all F1, F2, etc. keys as standard function keys" for more permanent solution.
(14) A fix for steam constantly updating CMS15
Issue with CMS15 where steam just keeps updating the game endlessly. Everytime the download reaches 100%, it starts over.
Here's what you do:
Right click CMS15 in your steam library and click "Delete local content"
Finish this process untill the game is completely de-installed. You don't have to worry about your savegame, according to the devs this is stored elsewhere, and I personally can confirm de-installing the game does not remove your savegame.
Re-install the game via steam, just like you did the first time you installed.
You can try starting the game now, but in my experience, it won't work. If the game doesn't work yet, or steam is still giving you issues, reboot your computer. That should do the trick.
(15) Fullscreen - Windowed mode
The game window will be created as a a pop-up window. Run game with param :
cms2015.exe -popupwindow
Make sure that you have fullscreen turned on in game settings before doint this.
Источник: http://steamcommunity.com/app/320300/discussions/0/618459405726947497?l=russian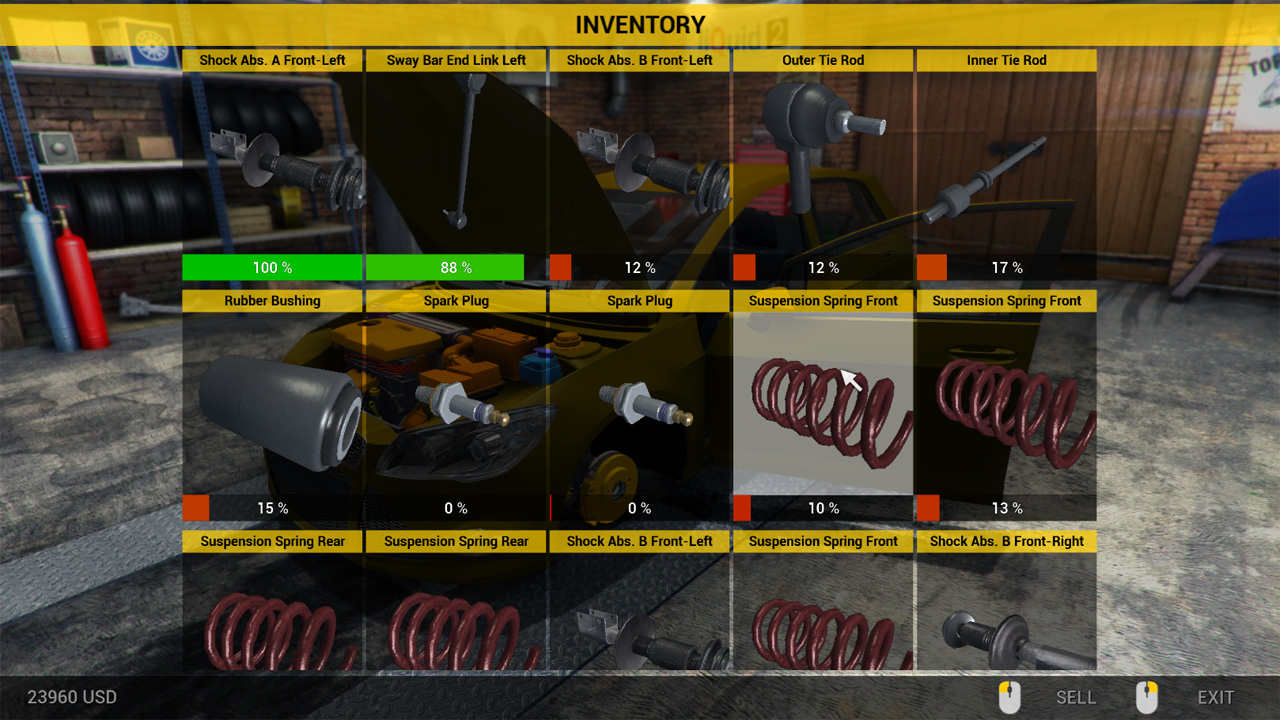 Сейчас читают: